Special Lecture (13) : Talk on Copyrights By Mr. Jared Margolis (BA, LLB, BCL) Solicitor of the Supreme Court of Hong Kong, Advocate of the Paris Bar 27th of December, 2010, ISiM, Mysore
December 27, 2010 @ 9:30 am
A talk on Copyrights was organized @ ISiM, University of Mysore by Mr. Jared Margolis, BA, LLB, BCL, Solicitor of the Supreme Court of Hong Kong, Advocate of the Paris Bar on 27-12-2010, 9:30 am.
The talk dealt on:
Classic definition of copyright and its need
What does copyright protect?
Difference between Intellectual property and physical property
What do we mean by Patent, Trademark etc.
Evolution of copyrights act and the challenges faced with changing Technology.
Common copyright violations.
Discussion of British Copyright system & French Copyright system.
Shown below are some images from the event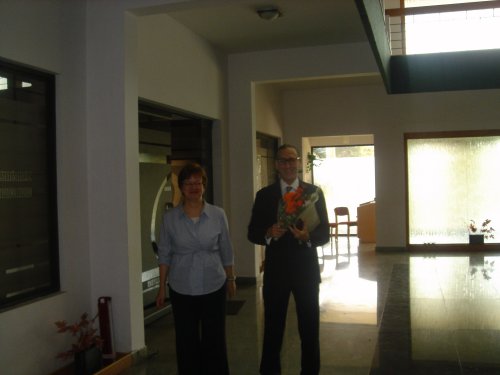 Ms. Waltraut Ritter and Mr. Jarod Margolis at ISiM, Mysore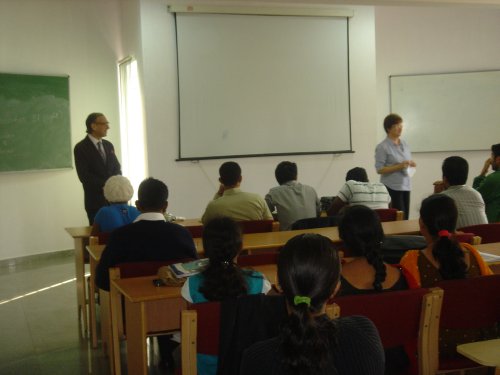 Ms. Waltraut Ritter introducing Mr. Jarod Margolis and the topic, before the talk on Copyrights, at ISiM, Mysore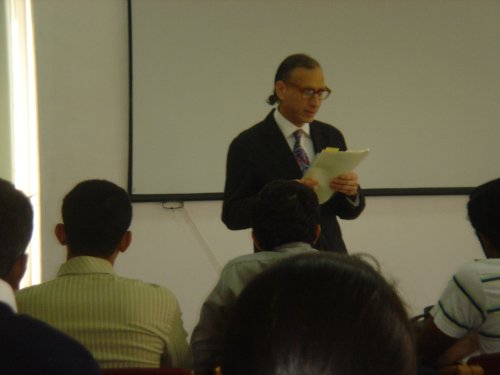 Mr. Jarod Margolis discussing the issue of Copyrights, at ISiM, Mysore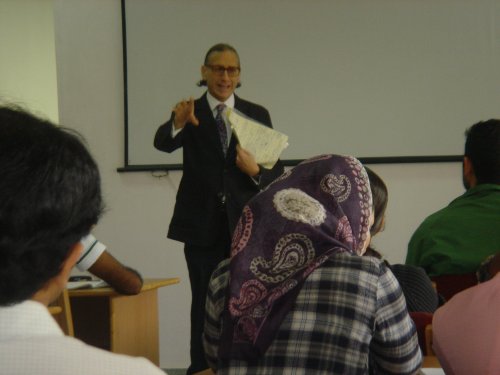 Mr. Jarod Margolis interacting with the attendees of the talk, at ISiM, Mysore