New Ventures India Awareness Programme, April 27th, 2010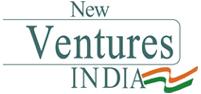 Objective:
To sensitise various stakeholders about green business opportunities and what NVI is doing to assist the development and growth of green businesses by facilitating fruitful interaction between entrepreneurs, mentors, business advisors and potential investors.
Audience:
Primary audience is emerging entrepreneurs who are currently running green business enterprise and are looking to scale up. Service providers, investors, successful entrepreneurs, policy makers are also invited to share their experiences and also with a view to their interaction and ultimate deal facilitation.
Program:
It is a total of two hour presentation-cum-Q&A session followed by networking over high tea.
Suggested Program Draft
15:45hrs Registration
1600 hrs – 1800 hrs
16:00 hrs
Welcome Address
CII, Mysore
16:05 hrs
Introduction about NVI and opportunities in green Business space
Hemant Nitturkar New Ventures India
16:25 hrs
Things to watch out for while growing your Business
Nandini Vaidyanathan CARMa Ventures Services
16:45 hrs
What do investors look for before investing in your company?
Indus Khaitan* The Morpheus
17:05 hrs
Q & A
17.30 hrs
Networking High Tea