Cyber Security Workshop: Overcoming the Challenge of IT Security in an ever-changing Global Era October 15-19, 2007, Bangalore
ISiM Executive Education Programmes help individuals and organizations to leverage on technology management through our courses that integrates technical expertise with management.
Our Executive Education Programmes enables you to accumulate credits and complete your Certificate / Diploma / Degree in a flexible manner. Each Workshop in the Executive Education Programme Series is a 3 Credit programme. The classification and required credits for different levels of certification is as shown:
Classification and required Credits for different levels of Certification
| | |
| --- | --- |
| Certificate in Information Systems & Management | 18 Credits |
| Diploma in Information Systems & Management | 30 Credits |
| M.Tech in Information Systems & Management | 64 Credits |
Cyber Security Workshop: Background and Context
Cyber Security is becoming increasingly important in today's networked world and is impacting every aspect of society including finance, healthcare, government, education, arts and entertainment. The objective of this workshop is to teach the basic principles of cyber security from the perspective of providing security awareness and its best practices for the real world.
Objectives of the Workshop
Provide overview of Internet Security
To familiarize about the anti-virus, anti-spam and anti-spyware tools currently available
To learn the latest Internet security techniques, firewalls etc.
To provide a basic knowledge of ethical hacking
Topics Covered
Motivation for security
Tools and Techniques used by adversaries to gather information and launch attacks
Virus protection, Secured credit card and bank transactions, Wireless security
Computer Forensics, Identity theft and protection, Anti-phishing and biometric security
Case studies from security practices in real-world scenarios
Target Audience
The workshop is targeted for audience in a wide range of professions including finance, banking, management, health care, arts and entertainment etc. The Workshop is designed for an audience who use computers and networks on a daily basis but do not necessarily have a technical background in computer science. However, people with an IT background who need an introduction to security technologies will also benefit from the workshop. A working knowledge of computers and its applications is essential.
Faculty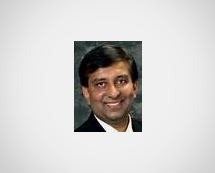 Dalhousie University, Canada
Coordinator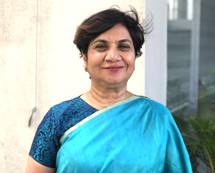 Former Founder Director and Professor
International School of Information Management
University of Mysore, Mysore
Workshop Highlights and Benefits to Participants
Learn the threats and vulnerabilities in today's digital world
Understand tools & techniques used by adversaries to launch intrusions.
Gain knowledge of the best practices for safe Internet transactions.
Learn the techniques in network security.
Understand the basics of Internet & network tools
Learn to identify Internet fraud & be secured.
Learn principles of computer forensics & biometric security
Learn the design techniques for security.
Workshop Venue
Conference Hall
Informatics (India) Limited
No. 194, R.V. Road, Basavanagudi
P. B. No. 400, Bangalore 560004
Tel: +91-80-4038 7777
Registration Details
Registration Fee : Rs. 15,000/- per participant
Registration fee includes workshop material, lunch & refreshments)
Downloads : Registration Form / Workshop Brochure