SNA workshop, April 7-9, 2010; Faculty – Prof. Kevin Crowston.
April 9, 2010

-

April 10, 2010
Curtain comes down to the 3 day workshop on 'Social Network Analysis (SNA)'. We thank the speaker and the participants for making it a grand success.
Context and relevance
Social network analysis as a field of study is growing rapidly and in popularity. It is now evolving into a new paradigm across academia, business, industry, popular culture and folklore. It is both an approach and a tool to uncover and understand the hidden side of connections that drive certain phenomenon involving a network of human players. SNA is the technique of mapping and monitoring the relationships and flow of information/knowledge between individuals, teams, organizations, electronic devices, URLs and other interconnected entities. With the success of social networking tools like Facebook, Twitter, Myspace and Orkut with the masses, their influence on the group behavior and opinions are being increasingly felt every day. SNA has gained currency as an effective tool to study those invisible paths or lines that show the ties or links between people, organizations and phenomena themselves. It has been deployed to uncover and visualize hidden patterns in as diverse groups as academic communities to terrorists communities; as diverse phenomenon as correlating performance and creativity to who will be the next US president. SNA is since being perceived from being a suggestive metaphor to an analytic approach to a paradigm, with its own theoretical statements, methods, social network analysis software, and researchers.
Workshop Objective
Introduce the audience to the goals and perspectives of network analysis.
Understanding of network data and issues related to collection, validity, visualization and mathematical/computer representation.
Methods of detection and description of structural properties such as centrality, cohesion, subgroups, cores, roles etc.
At the end of the course, the participants will be,
Able to examine data in 'social networks way'
Identify and formulate network analysis problems
Solve them using network analysis software and
Interpret the obtained results.
The course will be blend of lectures and lab sessions.
About the Faculty: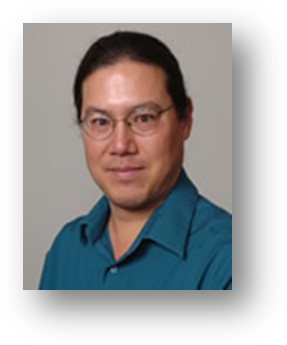 Prof. Kevin Crowston is a Professor of Information Studies at the Syracuse University School of Information Studies since 1996. He received his A.B. (1984) in Applied Mathematics (Computer Science) from Harvard University and a Ph.D. (1991) in Information Technologies from the Sloan School of Management, Massachusetts Institute of Technology (MIT). His current research interests include: empirical studies of coordination-intensive processes in human organizations; theoretical characterizations of coordination problems and alternative methods for managing them; and design and empirical evaluation of new kinds of computer systems to support people working together. A specific example of the final interest is the application of document genre to the World-Wide Web.
Software tool used for analysis: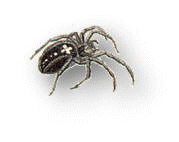 Pajek – Program for Large Network Analysis (read more…)
Who should attend?
Healthcare Professionals
Social network analysis has been used in epidemiology to help understand how patterns of human contact aid or inhibit the spread of diseases such as HIV in a population.
Information Managers
The evolution of social networks can sometimes be modeled by the use of agent based models, providing insight into the interplay between communication rules, rumor spreading and social structure.
Administrative Agencies
SNA can also be an effective tool for mass surveillance – for example the analysis of social networks to determine whether or not a particular individual has criminal tendencies.
Innovators/Change Managers
Diffusion of innovations theory explores social networks and their role in influencing the spread of new ideas and practices. Change agents and opinion leaders often play major roles in spurring the adoption of innovations, although factors inherent to the innovations also play a role.
Brand Managers
It has been widely accepted that the social networking sites have tremendous influence on forming opinions about products/brand. An understanding of the nature and dynamics of social networking can be invaluable.
Marketing Executives
The digital marketing age has brought with it a plethora of options to market once products and services. Also, public opinion and reviews have never been taken more seriously than after the advent of social networking sites. An understanding of the network analysis and tools to simulate them can be precious.
Academic Researchers
Since every discipline in this world— social sciences, humanities, science and technology—involve human actors, SNA has gained currency as an effective research tool .The SNA paradigm offers a new and different set of concepts and analytic tools, beyond those provided by standard quantitative (particularly, statistical) methods
Detailed Program Schedule

Day 1
Day 2
Day 3

The network perspective
Basic graph-theoretic concepts
Network data collection
Network data management
Types of networks.
Pajek and network analysis software.

Structural Holes and Ego Network Analysis
Measuring Centrality
Detecting Cohesive Subgroups
Measuring Structural Equivalence
Affiliation Networks / Co-Membership

Clustering and block modeling.
Temporal, multi relational and sequences of networks.
Workshop Venue
Course fee2
International School of Information Management (ISiM) University of Mysore,

Manasagangotri, Mysore 570006

Contact for registration:

Jayanth Jagadeesh

Mob: +91 9663376680

Email: jayanth@isim.ac.in

Shweta

Mob: +91 9663317770

Registration Fee (Regular) : INR. 8000

Registration Fee (Academics) : INR. 6000

Registration Fee ( Students ) : INR. 2000

Early bird incentive: Discount of INR. 1000*

* (if registered on or before March 25, 2010)
Group Registration: 10% discount if 3 or more registrants from the same organization. (Not applicable for students)
Registration fee will include the course material, lunch and refreshments.
Download the Registration Form
Note: Accommodation can be availed for 4 nights at an additional cost of Rs. 4,000 on a twin sharing basis.