ISiM Entrepreneurship Talk Series (5) "SPI: Strategic & Operational Model" By Mr. Sid Mookerji Global CEO & Founder Software Paradigm Inc. 6th July, 2012 | 10:30 am
Click here for a brief report of the talk
Abstract:
Mr. Mookerji, a native of Mysore, is a prominent success story in software industry entrepreneurship. Using his in depth experience from founding Software Paradigm Inc., and leading it to global success, he will discuss strategic issues and operational models that entrepreneurs face while running their start-ups. He will also talk about the Outsourcing Industry overall and India's role in it as well as the specifics of how SPI operates. He will try to provide a holistic view and the local eco-system for want-to-be software entrepreneurs in the coming years.
Speaker Bio: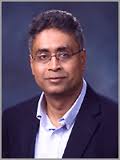 Mr.Mookerji has several years of corporate leadership experience in IT and Business Process Outsourcing particularly for global Retailers. He has received the Indian government's Excellence in IT Exports award twice. In 2008, he helped secure SPI's placement in the Atlanta Business Magazine's list of Top Ten Fastest-Growing Companies. He has been honored for SPI's rapid growth by USPAACC as well as by Inc Magazine several times.
Mysore born entrepreneur Sid Mookerji made Indians proud as his company – Software Paradigms International (SPI) has been honoured in the US. The company has been named in the list of 50 fastest growing companies in Atlanta, US.
Mr.Mookerji holds a BE (Hons) Electrical and Electronics from BITS, Pilani, India and an MBA from Emory University's Goizueta School of Business.